If you're a speaker or want to be a speaker - listen to this guy
This is what it is all about…
https://www.youtube.com/watch?v=IwYcVqIjbb4
I can still taste the haggis on my first speakers dinner ever (where I met "Dr. Evil" aka Fabrizio Marchesano). And my nervousness of my first speaking session.
Plus I got my first speakers LEGO sculpture (thanks to Kitty and Warren for that, see the pattern).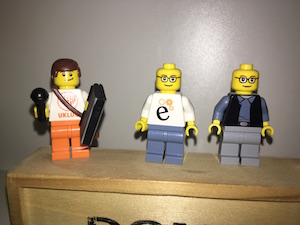 Stand up and speak! At a conference, at a user group or at a local meetup. Don't be afraid! It was - and is - all worth it.