Becoming Salesforce - a personal recap
Yesterday I had the awesome pleasure to attend "Becoming Salesforce" in one of our office locations in San Francisco.
But what does that exactly mean - "Becoming Salesforce"?
Besides the regular new hire induction in your first days at Salesforce in our local offices we get the opportunity to attend a one day event "Becoming Salesforce", followed by a 4-day bootcamp (more on that at the end of this week), both held at the companies headquarter in San Francisco.
"Becoming Salesforce" is very special. As the people and the culture at Salesforce is very special. For my fellow blog readers that are not aware of who Salesforce is and what we do, I highly recommend to checkout these YouTube videos (video 1, video 2, video 3).
More than 200 people attended this weeks "Becoming Salesforce" - and we're from all over the world. Germany, UK, China, Singapore. Even Canada and Michigan. Different cultures, different (professional) backgrounds - but one thing united us: that we already got infected by the #SalesforceOhana. The spirit of family that goes through this company.
I have two key highlights that I want to talk about.
First of all we had the great honour that Parker Harris joined us for an hour, talking to and with us about what Salesforce is about. For those that aren't aware who Parker is - he is the co-founder of the company. It was an entertaining and also very insightful talk. And you don't see it very often when one of the highest ranks in a company takes his (or hers) time to talk on a quite intimate basis to the new employees.
My second highlight was the work of our foundation - Salesforce.org. Giving back to those who need is also key part of the culture at Salesforce. It is also known as the Salesforce 1-1-1 model. One part of that model is that we as employees can spend 7 full working days(!) per year on volunteer time - on a non-profit project our choice. Which employer does that - spending 7 days of your working time for something that doesn't create any monetary value for the company? It's awesome! Some of the new hires solely joined Salesforce for that reason.
But we don't talk only - we do. Part of the day was also giving back as volunteer. I personally opted in to help at the Family House, a home away for families where the kids have cancer or other life-threatening illness. Others joined the Food Bank, to pack food for those in need. Or the Salvation Army. Or or or… There are so many that need OUR help. Personally it was great for me to talk to the people that work on a daily basis in the Family House. They are the real heroes, championing every day.
Having said that I'm looking forward to the upcoming days. Today (and tomorrow) is our brand new Developer Conference TrailheaDX. I'm sure we'll hear some great news during todays keynote (hear my recap afterwards on Periscope). The day will close with a live concert by no-one less than Lenny Kravitz.
Oh, did I mention that Woz will have the closing keynote (yup, Woz, also knows as Steve Wozniak, the Apple co-founder).
If you're curious about what's going on you maybe want to join one of the live keynote viewing parties, held around the globe by people from our developer community.
Ohana!
Two of our buildings in San Francisco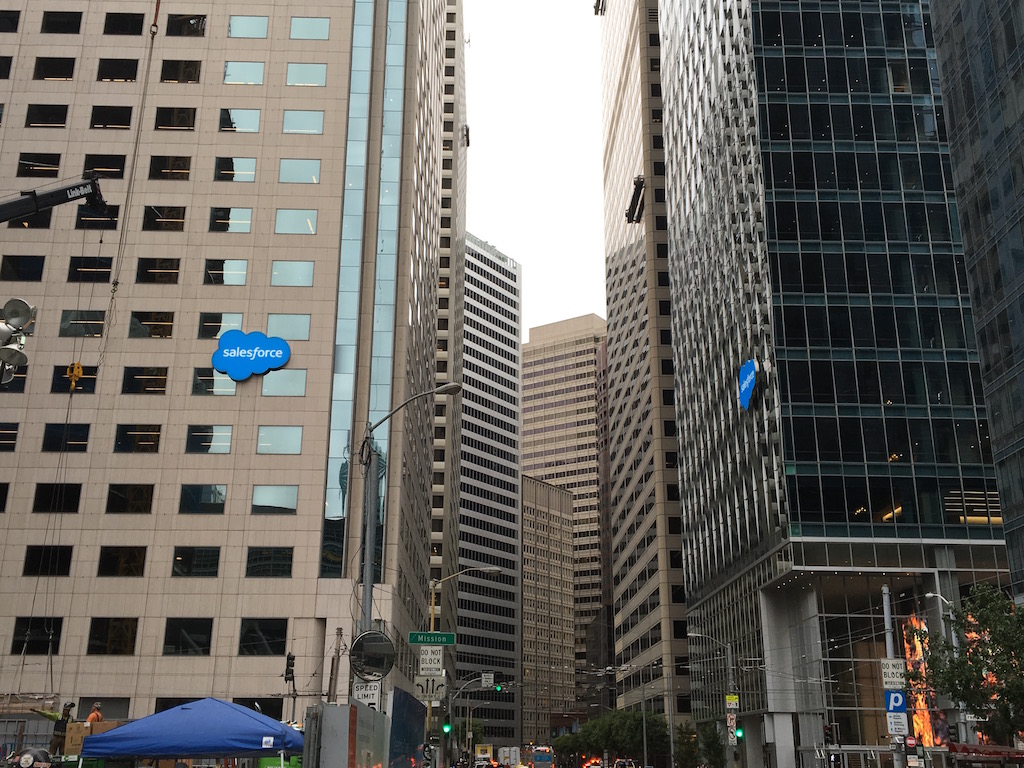 Breakfast - Getting Social with each other

View from my breakfast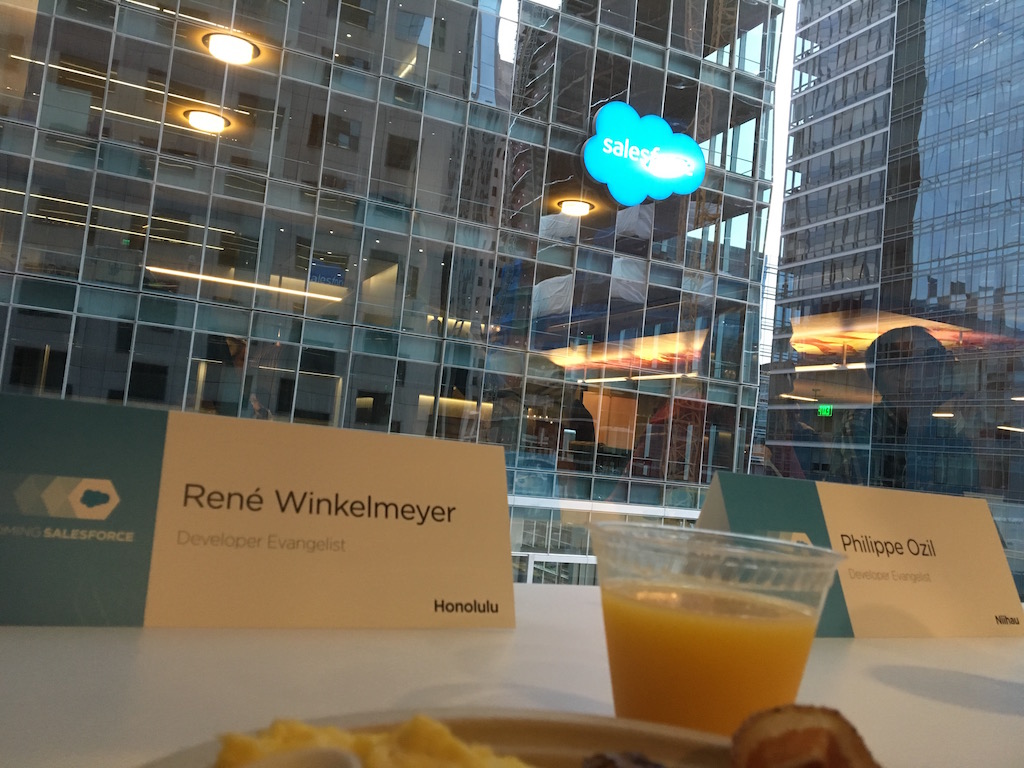 Awesome video introduction about the company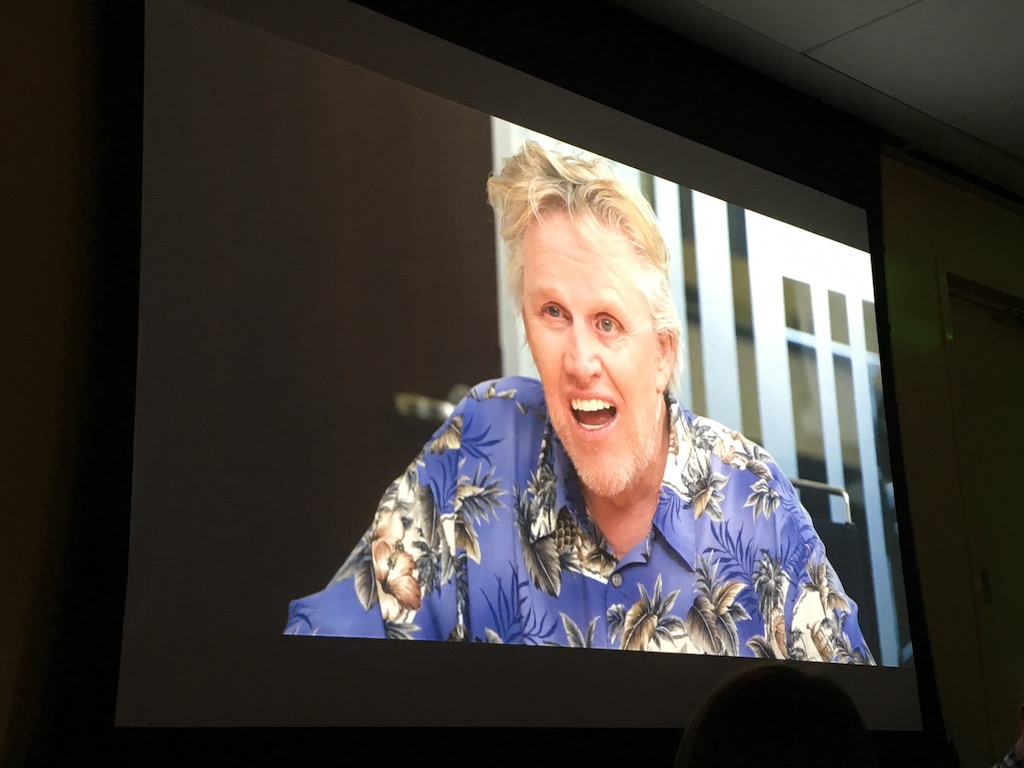 Salesforce.com co-founder Parker Harris speaking to us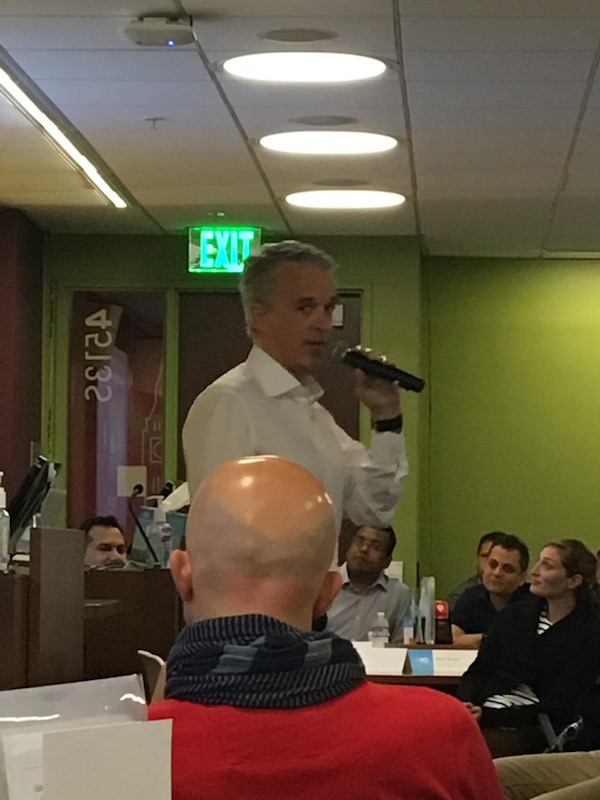 This weeks new hire group - 200+ people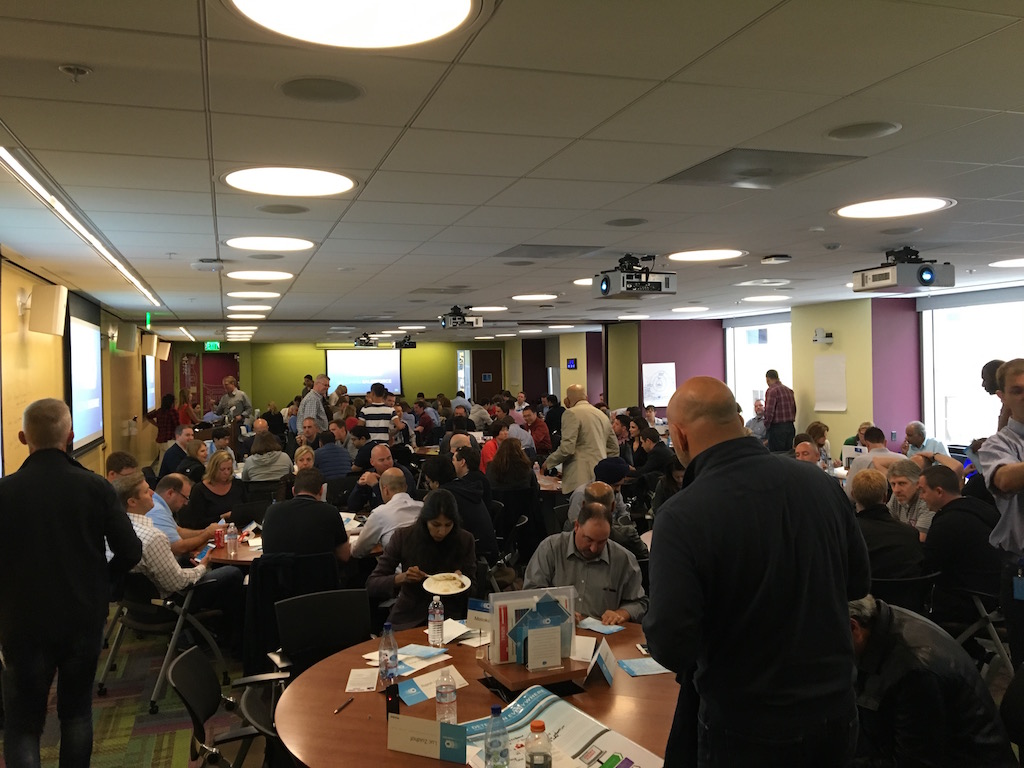 Office wall of success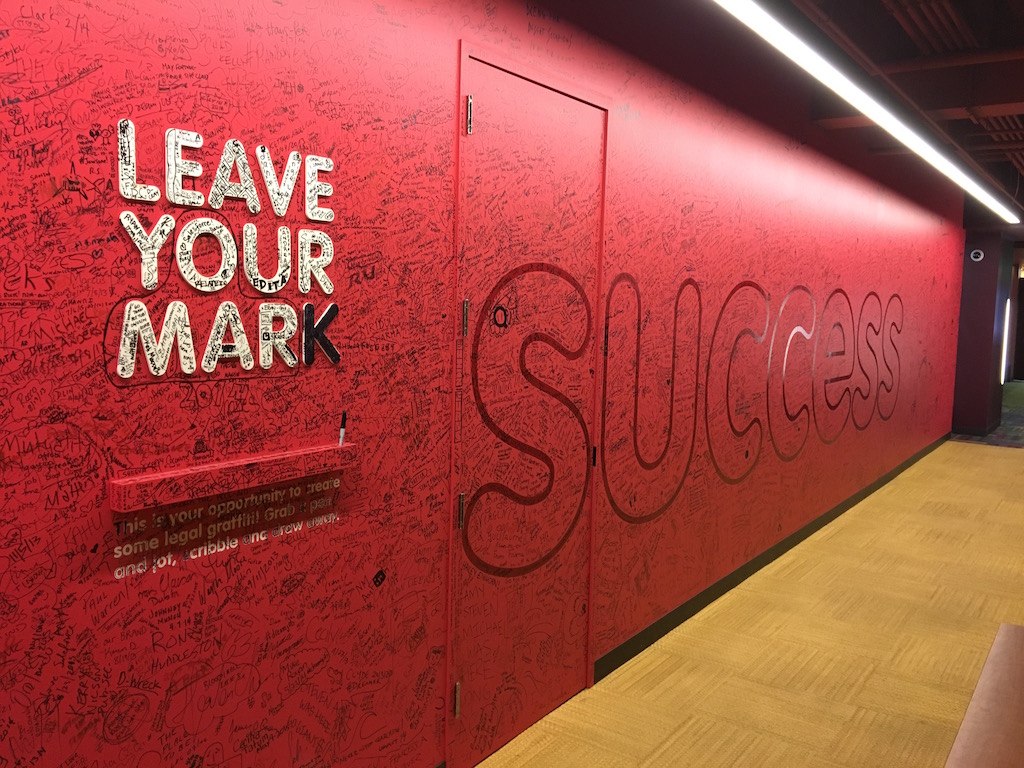 Volunteering - giving back to the community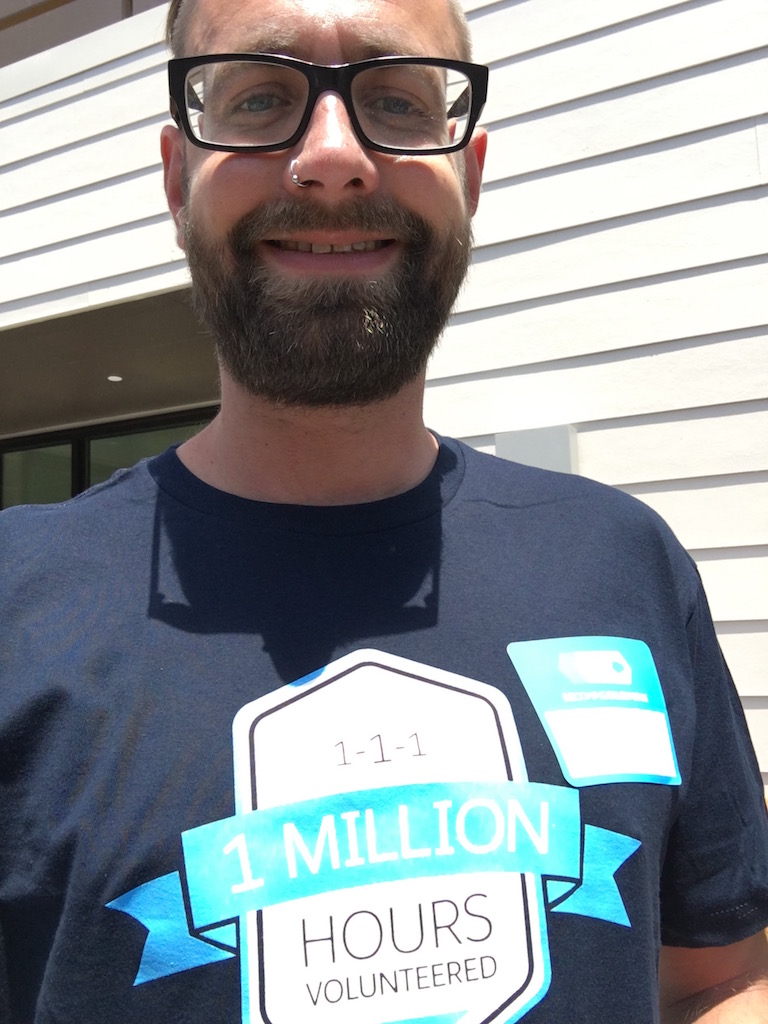 Family House San Francisco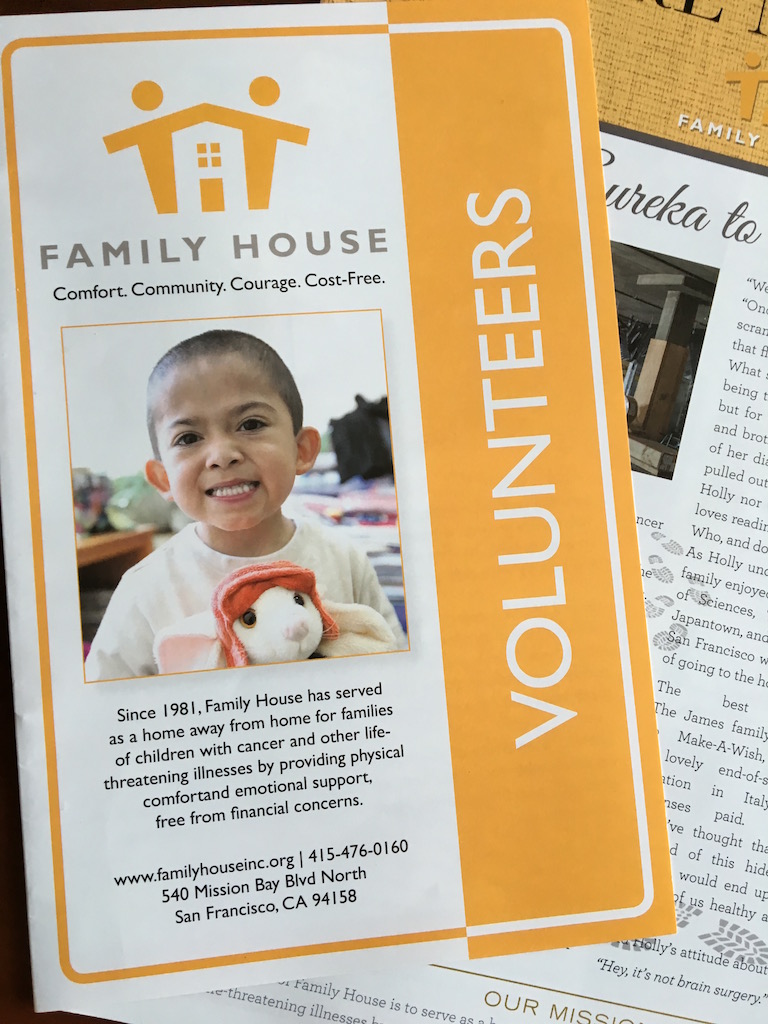 Closing Party