Back from Salesforce World Tour London - I'm feeling pumped!
Coming back late last night from our Salesforce World Tour in London I've to say that I'm feeling pumped. Again.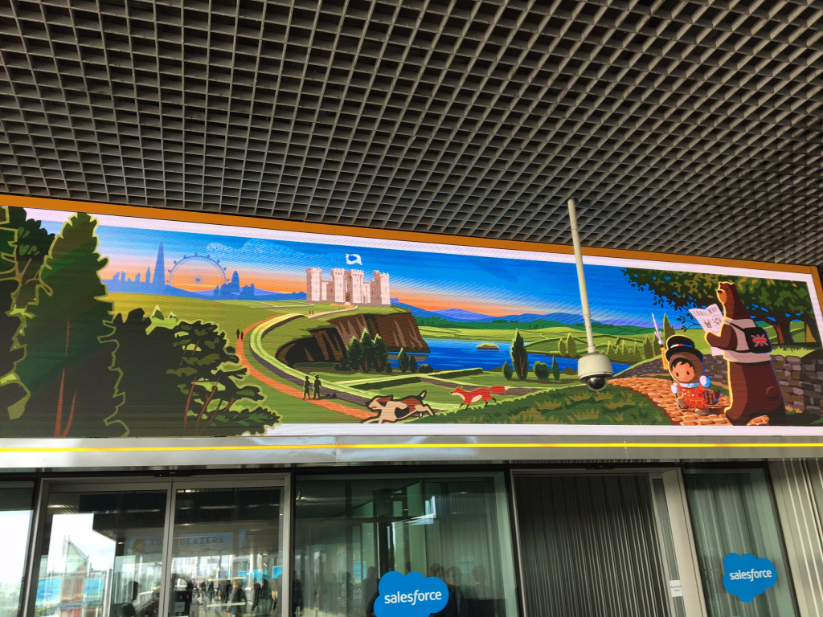 One thing that stands out for me is how the community joins us to make the World Tour a success. And that doesn't apply only to London, that applies to any of our World Tour events.
I am part of Team Trailhead which obviously runs the Trailhead area. That includes theatres for developers and admins as well as Trailhead learning areas and many demo stations for our technology. As you can imagine it takes a lot (wo)men power to make it happen. And that's where the community jumps in.
Our MVPs, our User Group leaders, and many others from the community, are coming from near and far, from many countries. They are sharing for hours shifts with us at the demo stations, explaining the technology to other customers, partners, and prospects. Doing their talks in the packed theatres (see pic below). Helping first-time users to get their feet wet with Trailhead. Supporting us during running an event in the event - London Code's for the Global Accessibility Awareness Day. And much more.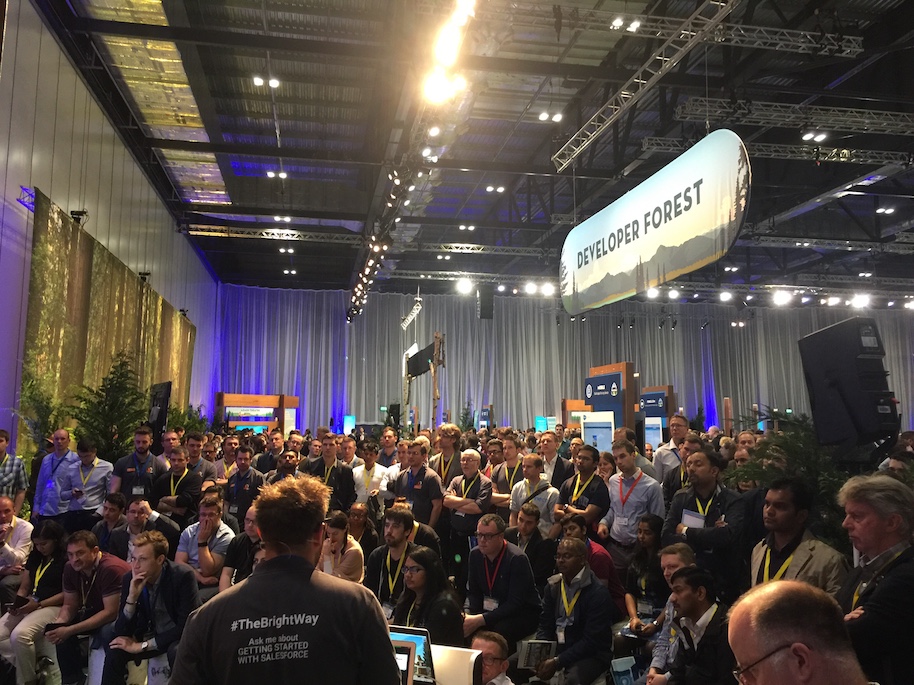 As I'm myself coming from "the other side", from a community background, it's awesome to experience it now from a an other perspective. Especially as this is not one of the numerous user groups, but instead one of our vendor events. That's Ohana. For that I've to say a BIG THANK YOU to Kerry, Chris, Nils, Francis, Phil, Scott, Jean-Michel, Zachary (who posted most pictures), Martin, and all others that I didn't list (sorry!).
I had also many opportunities to engage with attendees during my work at the demo stations. Or during social interactions in my breaks (yup, had a smoke, I'm still on it, it's still social ;-)). I talked to users, developers, administrators, customers, partners. And it's amazing to see how active everyone is looking for ways to increase the footprint with our offerings and technology. How they look forward to what we'll offer in the future. It's energising. This may sound all very marketing-ish and kool aid - but it is how it is.
During the event I had the opportunity to speak with my boss, The Chittum, at one of our breakout sessions about the newest capabilities of the Salesforce Platform for developers. And what could be better than doing that in front of a couple of hundred customers and people new to Salesforce?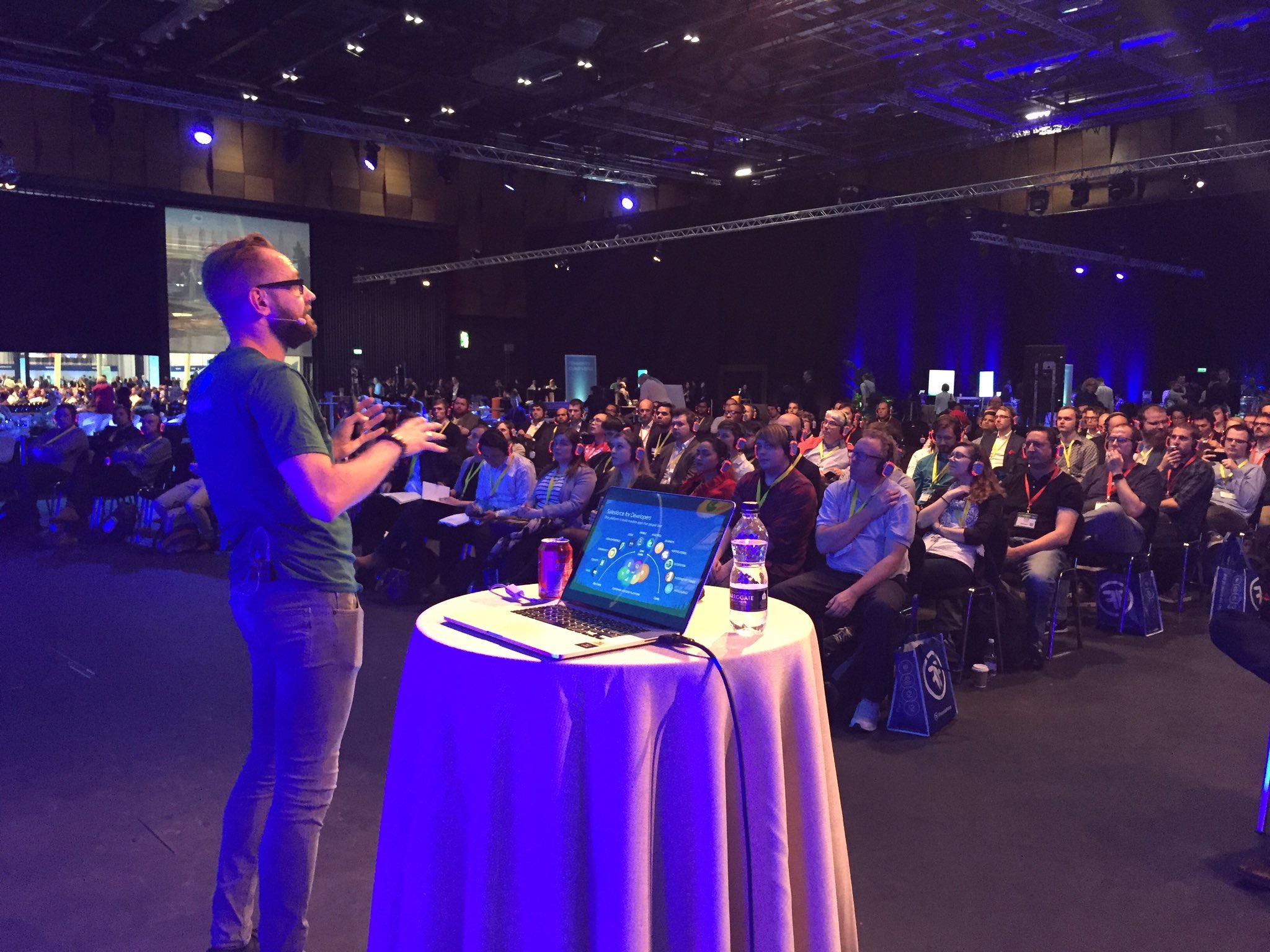 On a personal note it was also great to see some old friends at the event, namely Chris and Paul. We should do that more often…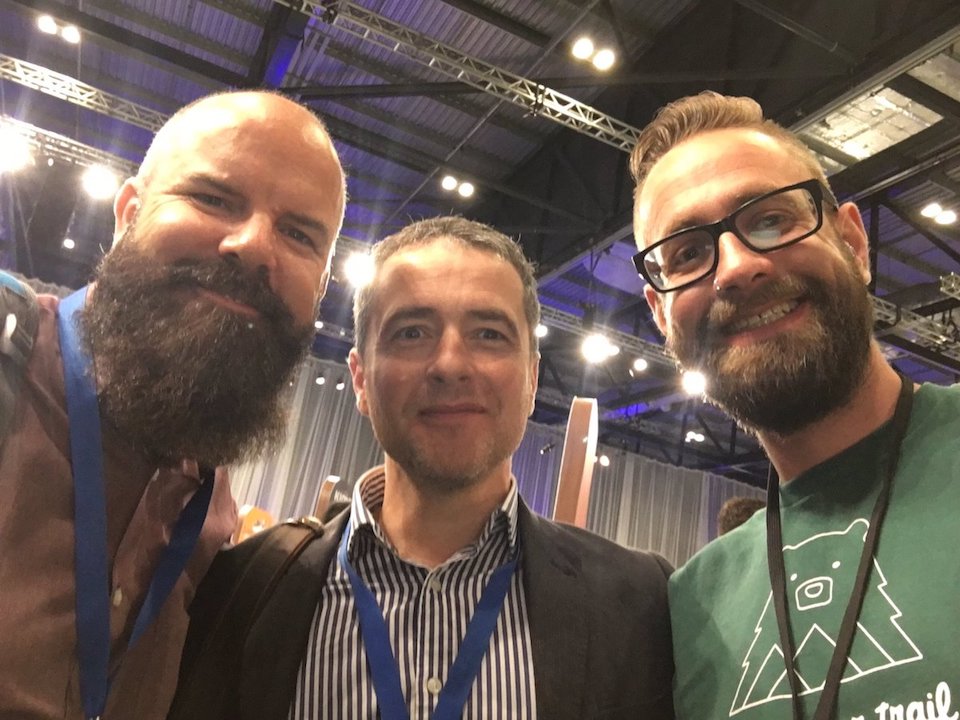 .
The preparation was hard work. Standing for nearly 12h too. Looking forward to next year!