IBM Notes 9.0.2 for Mac OS X is there (yeah, you read it correctly, 9.0.2)
IBM has published a new release of IBM Notes for Mac OS X. Legally it's 9.0.1 - technically it's 9.0.2.
With the upcoming (tomorrow) release of Mac OS X El Capital 10.11 IBM had to deliver an update to the IBM Notes Client so that it leverages Java 8 as runtime for the Eclipse based client.
If you take a look at the insights of the package you can see that the underlying codebase is already 9.0.2 - and not 9.0.1 as the package name says. So technically Mac users are now far ahead of Windows users as they'll get 9.0.2 somewhat after IBM Connect in January. ;-)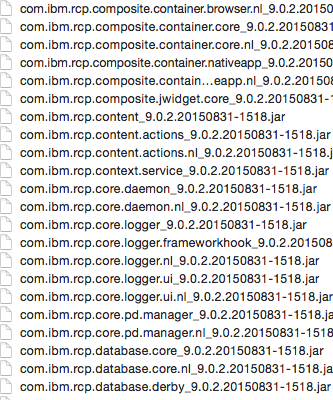 You can find the IBM announcement here. The download for Passport Advantage can be found with "IBM Notes V9.0.1 Mac 64 Bit English (CN6VDEN)".