First impressions of IBM Verse Offline Mode
As IBM has announced on this years IBM Connect conference the long awaited offline functionality for IBM Verse is now available.
So I activated it to see what's in (and what's not).
Login
When switching to the Offline Mode you'll be asked to enter your offline password (you can read on Matteo's blog how to enable the Offline Mode in your account, there you've to define your password).
The dialog pops also up when first opening Verse, so that you can decide if you want to work online or offline. When working online you don't have to enter a password as you're already authenticated by IBM Connections Cloud.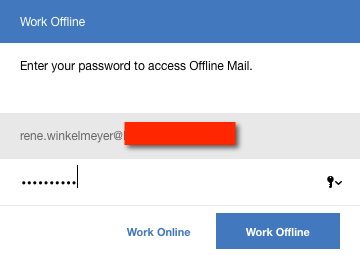 Settings
The usual settings dropdown offers now an additional part of the Offline Mode. Several actions/settings are available there:
Change the offline password
How synchronization should occur
Remove offline data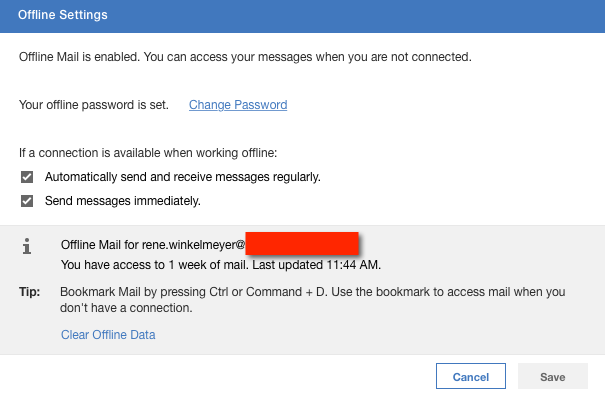 Main screen
The main screen is basically what you know from the online mode. Here's what I found out till now.
You can see in the top right corner that you're working offline (nice airplane symbol btw.).
Your "Important to Me" people synch (hello Mat).
Recent Contacts and your current Calendar entries are available.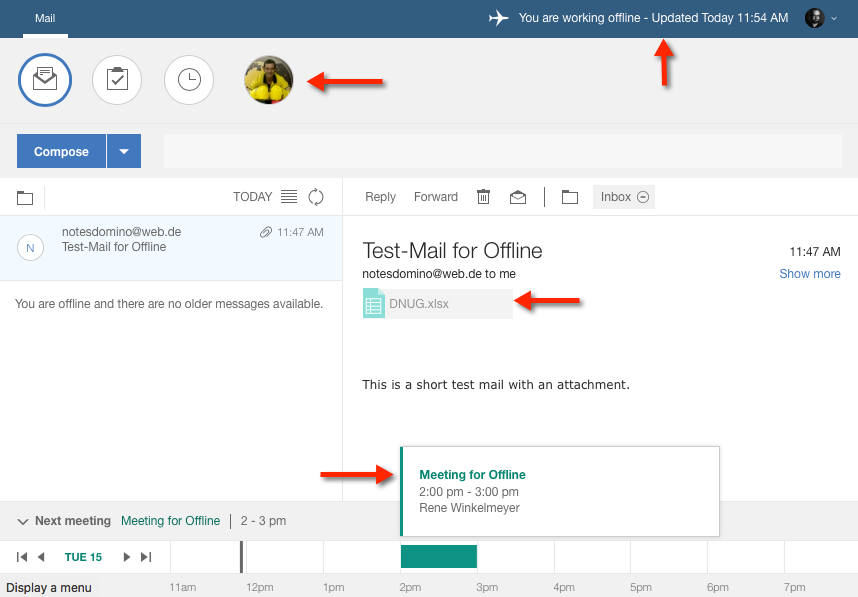 Is the "full client" available?
No. There's some stuff that doesn't work. I'm sure IBM is working on it. This is what I found out is not working/available.
You cannot schedule new meetings (either with a double click on the calendar bar or from the mail dialog).
Printing isn't possible
The mail signature isn't there
"Recommended People", "View people on this message" and "Share this message in a blog" are not available (that are for sure online-only features also in the future, so no problem IMHO)
At all it's a good starting point. We'll see for sure progress over the next months.